Classes and programs for all levels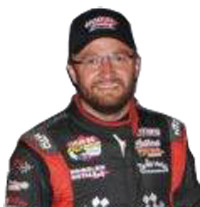 "I have been to Outlaw Driving School twice. The first time I went to Smiley's school was when I first started racing. The second time I went to Smiley's school was when we wanted to see if we could get some more speed out of our race car. It worked Smiley made changes that I would of not done on my own. We still talk quite often."

- Tony Bruce Jr
2-Time Short Track Nationals Champion
---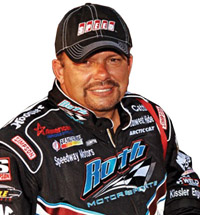 "I've had the opportunity to visit your school on several occasions with different media groups and TV journalists. Most recently, I attended the session with Ryan Durst, an up and coming young racer. After driving your school cars myself, I believe they are expertly prepared and maintained professional quality race vehicles.
I can say with total confidence that anyone that aspires to become a World of Outlaw Champion, or just wants to enjoy a race fantasy, can benefit greatly from the skills and experience they will receive at Smiley's Outlaw Driving School."

- Danny Lasoski
World of Outlaws 2001 Champion
---
"Allow me to take a minute to tell you about Smiley Sitton's OUTLAW DRIVING SCHOOL. Smiley offers a very professionally run school beneficial to drivers at any experience level and he provides the best equipment of any sprint car school in the nation. Smiley has gained a wealth of knowledge from 30 plus years of driving, building, and fielding winning open wheel cars for drivers such as Johnny Parsons, Jr., Ron Shuman, Shane Carson, as well as myself and many other open wheel stars. Having won numerous races in cars prepared by Smiley, I know first hand that he has the expertise to provide you the experience of a lifetime and the willingness to share his unparalleled knowledge and skill with the aspiring sprint car driver."

- Ken Schrader
NASCAR Sprint Cup Driver
Call (214) 331-4664 or (972) 290-7033 to reserve your seat.
If you miss us please leave a message and we WILL call you back.
Please mention you saw us on the internet.
Smiley Sitton's Outlaw Driving School
P.O. Box 210739
Dallas, TX 75211
(214) 331-4664 or (972) 290-7033